Driven Game in Suffolk, My Ethos.
Posted on
Possibly the most important thing to me about the running of a shoot is the feel of the day. It surprises me how many guns I speak to, who suggest that the shoot that they go to regularly seems "clicky" or "unfriendly". Now why would guns want to show up on a shoot that doesn't convey a friendly atmosphere is beyond me, but then I feel I am past the point where pulling the trigger is the most important thing of the day.
Don't get me wrong, nobody ever went on a 200 bird driven day, came away with a bag of 3 and said what a wonderful time had been had, no, the bag should be close or even over, but it's not the beginning and end for most
I think that one of the kindest comments I have ever had after a day's shooting was when a number of guns were chatting with me and said that although they understood that the shoot was fully commercial, they never felt it was. Instead they felt it was "their" shoot. I knew then that we had the balance right between the formality of a driven day and the mix of banter between all concerned. people and certainly not for me. To me the most important aspect has to be feeling of being at home and welcome, and that then encompasses the whole company, feel, shoot meal, sport and finishing touches of the day, and this goes for beaters, pickers up and guns alike. During the early partridge days we like to have lunch in the field. Our chef sets up a gazebo, normally within easy reach of the drive before lunch. There will be something for everyone; cold meats, fresh bread, cheeses, fish and something warm too. A glass of chilled white goes down well on the warm days, but there is always a glass of red for those who prefer it. Later in the year the guns eat in Little Barn or Glemham Hall in the main dining room. Teams can also request the arrangements that they would like, the most important thing being that the day is the guns day and should be everything they hoped for.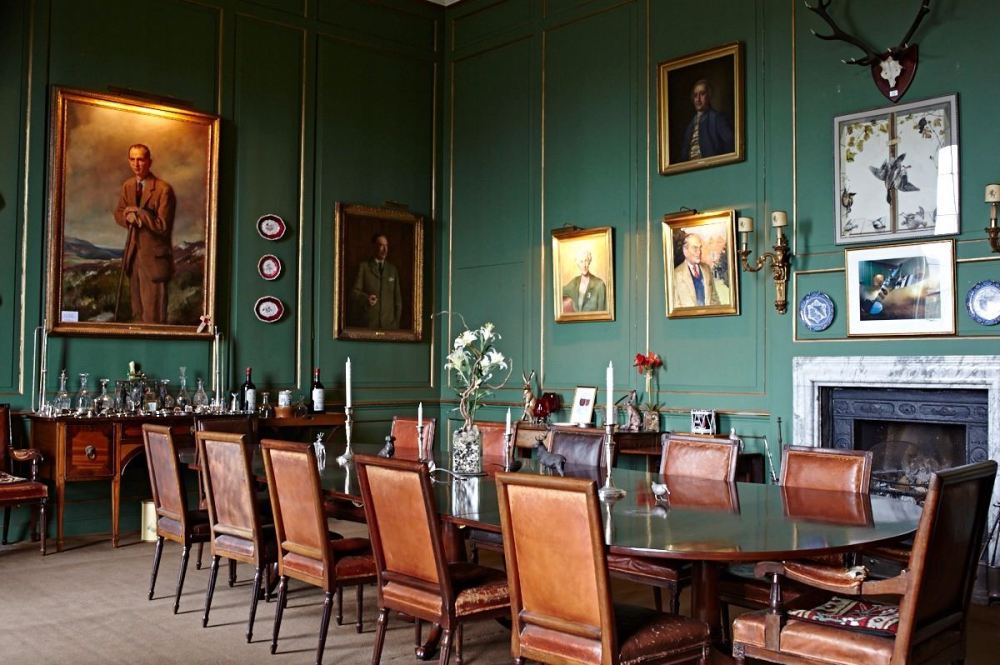 And this friendliness and comradery is shared by the guns, beaters and pickers up alike. The whole atmosphere has to be right, from the topdown so that everyone is enjoying their day. And if anyone is unhappy, including the beaters, then we need to look at it again.
We run all kinds of days here in Suffolk, driven shooting, walked up, duck flights, trials and training days. We run them with the same professionalism, regardless of the size of the bag or the clients who attend. Everything has to be right for the day to flow.
One day that stands out in my mind, from my early days keeping, as an assistant at Benhall Lodge, was a Christmas shoot. We spent a few days taking anything burnable into a wood called Dodds. We more or less spent the whole day in the wood driving one area into another. It was cold and there was snow on the ground, the perfect shoot day of every Christmas card and shooting times cover photo.
At lunch soup and hot sausages were brought to the wood and the fire was lit. We sat round with the beaters and guns enjoying the mulled wine and food before heading off after dinner for a couple of afternoon drives. It was a wonderful day and now, getting on for 35 seasons later and literally thousands of shoot days, it's still the one that sticks in my mind and one that I hope to emulate this season if possible.
With the grouse and partridge seasons soon to be upon us there is plenty to do by gamekeepers and shoot managers nationwide, even the pheasant shooting is only a matter of weeks away and will be here before we know it.
If you haven't booked your shooting yet, please have a look at what we do here at Glemham and the guns we have spare on certain days.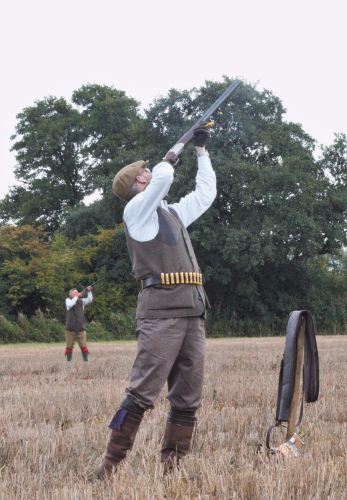 Here's to the coming season.
Mark Howard, Head Keeper and Shoot Manager, Glemham Hall Shoot Ltd.